There is a lot more involved than just painting the walls when it comes to your office. Colour and design directly affects the aesthetic of your business as well as the productivity of the people within it. Psychology suggests colour effects our creativity, energy and mental activity. At Perfect Painters we have our own team of colour consultants to help you with this very important decision. With office spaces we know that time is money. Perfect Painters uses a set schedule to use the least amount of downtime and maximize your productivity. For your health as well as the harsh odors of paint, we use eco-friendly low VOC (volatile organic compounds) paints that minimize the impact on the environment, your commercial property and you and your colleagues. Our highly skilled painters will treat your place of business with respect without leaving a mess behind so you can get right back to work when we leave!
Industrial Painting Services
Perfect Painters offers amazing industrial painting services at an expected rate as we never go over budget due to our free on-site consultation and you also only pay wholesale prices when you purchase paint from us. We have highly skilled, experienced painters ready to handle all industrial jobs (BIG or small). We make it our goal to provide you with the best value possible and the information you need to make an informed decision.
Painting Ceilings And Walls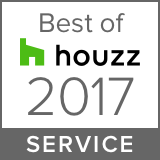 The best way to create an overall aesthetically pleasing workspace is by painting the ceiling and walls of your industrial facility. Here at Perfect Painters we always give our honest opinion and most cost efficient option. With industrial building painting, if you were planning on separately painting the walls and the ceiling we'd disagree. It is high cost-effective to paint both the walls and the ceiling at the same time because the cover-up preparation would already be completed as well as all equipment would still be onsite. A painted ceiling will also accentuate any inadequacies in the walls, this way the job gets perfectly painted the first time.
Dark unpainted ceilings are dangerous, as they become a breeding ground for contamination due to oil residue, paper dust, ink paper dust and solvents from the processes involved in your business. Even left over contaminants from a previous business residing in your new industrial space. A clean bright ceiling is safer for all parties involved. It emphasizes the colour-coding of the piping for service trades people and firefighters in the event of an emergency, the clarity of the environment for the surrounding workers is calming because they are always aware of what hazards are around them and it is simply visually appealing. Knowing about hazards marked alerts employees to dangers that exist at a facility or worksite. In commercial and industrial spaces painting not only offers a welcoming, thought provoking environment it is a safety feature.
Get the Job Done Correctly
There is certainly no shortage of painters and painting companies in the GTA. Perfect Painters is proud to provide among the best commercial painters in Toronto and nearby areas. We hire only those painters with the best experience to handle the task at hand so that we can ensure your absolute satisfaction with the required work. Your expectations should understandably be high, just like ours. This is why we are the painting business of choice for southern Ontario.
Perfect Painters Has The Best Reviews
At Perfect Painters we take the guessing out of the selection process. We prove it with our straightforward approach and the fact we stand by our work with a one year warranty. We believe that it is not simply good business to only offer a quality product and competitive prices; we truly want you to be happy with our services from start to finish. That is why we guarantee that whether we are there to paint any major project, whether inside or outside, you will be 100% satisfied with the results. Also when the job is done we hope to become your painters for life. We have a caring, positive attitude and we want to build a long lasting relationship with all of our customers.
We Care About The Environment
As part of our general services, Perfect Painters will provide low VOC eco-friendly painting for your environmental comfort, professional painters that treat your business or office with the respect it is due and who will complete the task on time and within the constraints of the budget. Moreover, we are happy to provide free on-site consultation as well as color consultation for a small fee. By choosing the latter option, you are making sure that your office or building will look both appropriate and pleasant.  These are only some reasons why Perfect Painters could be right for you, especially if you are looking for commercial painters in Mississauga, which is where we are based.
Get A Free Quote
It goes without saying that we provide among the best commercial painters in Mississauga as well as all over the GTA. If Perfect Painters sounds like the business for you, then what are you waiting for? Head over to our contact page for a free estimate, or book an appointment with us today!
In addition to the aforementioned benefits of choosing us for the job, our commercial painting customers receive some nice bonuses. They are as follows:
– Great results with minimal interruption of business
– Fast, respectful, safety-oriented, and tidy painters covered by WSIB and 5 Million in Liability Insurance
– High quality, durable paint job with a one year warranty
– Fully insured, WSIB Compliance is mandated for all staff.
– Our low-VOC eco-friendly paints will leave no odors to bother staff, residents, or customers
– Our professional commercial painters are fully aware of the immense pressures you are up against and plan their work for timeliness and maximum efficiency. This means you will have no hold ups, hassles, and as little disruption to your business or building projects as possible.