Exterior home painting is the most affordable and rapid way to add attractiveness to the exterior of your property. Curb appeal continues to be used as an indicator of the initial appeal of a property to prospective buyers. Exterior home painting will not only increase the value of your property, it will leave you feeling confident because you're going to love the way it looks.
No matter the day of the week, Perfect Painters is the business of choice for exterior painting in Toronto and the GTA. Although our services are wide-ranging, we are particularly proud of the extensive options and quality work  we aim to provide in the exterior painting needs of your home. Although there are many painters in Toronto who are willing to do the work for cheap,  our rates in relation to the remarkable work we deliver are truly astounding. Not only do our painters get the job done in a time efficient and top notch fashion, but our prices are among the best around. You can be confident that Perfect Painters will not leave you unsatisfied.
Are You Replacing Old Siding?
Prior to new advancements in paint characteristics, replacing was your only option to restore siding to its original colour. Replacing old siding is very expensive and it is often more cost effective to repaint it. Although siding painting may seem like a very straightforward process there are many factors that must be taken into consideration to get the job done right. We ask the right questions: What is the best paint for this siding material? What paint will expand and contract with the siding in temperature fluctuations? How will this paint withstand the harsh weather elements of Ontario? With our many years of experience is it our guarantee that we take the right precautions to give you the best exterior home painting.
Painting Bricks
Bricks are one the most popular choices for houses and are notorious for being difficult to paint due to the porous nature of the brick and its absorbency of the paint. Choosing a top rated painting company like Perfect Painters will not only get the job done at a minimal cost but with outstanding work. We know that through extensive preparation of the surface and choosing the right paint is what not only yields the truest colour but produces long lasting results. Painting the exterior brick of your home will not only increase the value of your home through aesthetics, your home will stand out above the rest especially in a city abundant with brick homes.
Painting Concrete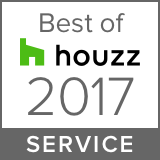 Another way to spruce up the exterior of you home is to paint the concrete. Painting the concrete is an low-cost way to add interest and curb appeal to your property. Due to the nature of concrete, again you're going to want to hire the best people to do the job. Preparing the surface is always the first step in painting concrete: removing oil and paint, patching cracked cement, and priming are all steps that need to be addressed in order to produce the desired results of colour and longevity. Don't take your chances on inexperienced painters. With our team of experts and 1 year warranty, you will get the job you want done right, the first time.
Why Choose Perfect Painters
We are happy to provide a number of related services along with exterior painting. These include exterior cedar siding, stucco painting, power wash services, window trim painting, wood siding and spray painting. The steps involved in the process of exterior painting in Toronto and Mississauga are as follows. During the preparation step, all surfaces will be thoroughly washed, properly scraped, sanded and primed to ensure the paint goes on smoothly. Then, the paint is applied with great care and detail. We are equally careful to follow the manufacturer's recommendations for every task. Next, we clean the area and ensure the outside of your home is left neat and organized without any debris, paint chips or garbage from our work to be seen. The last step is the most important, as we want to be sure the customer is truly content with the work. That is, you do a final overview of the work so that we can be sure you are absolutely 100% happy with the painting job.
We Offer a Wide Range of Services
Perfect Painters is the top choice of exterior home painting in the Greater Toronto Area. We give you the best possible rate. We know other places may offer lower prices but our prices are in direct correlation with the remarkable work we provide to you and your home. We have a long list of satisfied and happy returning customers each year. Aside from painting we have a team of colour consultants that will help you in choosing the best colour for the exterior of your residence. Through siding, brick and concrete painting we stand above the rest giving you curb appeal as well as the satisfaction of having the best house on your block.
Your Satisfaction is Guaranteed
If you are somewhat doubtful, you should check out the many positive reviews for our business online. Certainly, what we have provided in the way of exterior painting in Mississauga in particular has given us a great deal of happy returning customers year after year. Of importance to the customer, an excellent exterior paint job can truly make or break the beauty of a neighborhood.  For a small fee, our team of color consultants will be more than happy to assist you in picking the color most suitable for the outside of your home.  We equally use eco-friendly low VOC paints so that green life and gardens around your home stay safe and won't be ruined in the process.
Let's Get Started!
Perfect Painters is happy to not only provide a wide range of services but also a lot of great deals and painting specials to chose from.  Check back from time to time to see what we are offering, or reach out to us if you are curious. If Perfect Painters sounds like the ideal company for exterior painting in Mississauga or anywhere else around the GTA that is right for you, then why delay? You can reach us via our contact page to book an appointment today!