Yes we Install and Build Ikea Kitchen's
Don't be fooled by our Corporate Name. We don't just have Perfect Painter's on our team but we also have great handymen and handymen/painters. Perfect Painter started as a first class painting services company and found that customers where asking for more and wanted more professional services from us. With our same concept of providing great skilled painters we did the same and started recruiting top carpenters with rough and finished carpentry skills. Also we have a few of those hard to find talented team members that can do a bit of both.
Finding true skilled staff with painting and good renovation skills is like finding needles in a haystack. After years of recruiting we have built a team of highly skilled trades people with a multitude of skills.
We offer handyman services by the day or on a quoted project basis. Our Day services are the best way to get that small job done with quality work and great pricing. See our specials section or call in to discuss some of our existing offers.
Here is a sample of the areas of work we do
Honey to do list: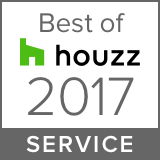 Well this can be almost everything. Just make a list and we will do our best to fix all of your wish list, please note some items like tile work and drywall installation and repairs cannot be completed in one day due to dry times. We cannot do any electrical or plumbing work but will work with our extended trades teams in providing you the proper licensed electrician and or plumber for the more complicated or technical repairs.
Kitchens
Kitchen Cabinet re-spraying and custom trim work modifications
Installing Cabinets and full assembly and built-in's
Removal and demolition of your old kitchen
Bathrooms Renovations
Tile installation
Shower removal and installation
Vanity assembly and grout work
Complete and modified bathroom renovations
Tub installation and fixture installation.
Exterior Painting Services
Weather-stripping & caulking
Deck cleaning and repair
Caulking Interior & Exterior
General Maintenance
Other Installation Services
Furniture assembly
Smoke detectors and carbon monoxide detectors
Installation of curtains and blinds
Plasma or LCD TV installation and hanging
Mirrors, artwork & picture hanging
Other general installation items
Caulking services
Baseboard and trim installation and including crown molding installation.
Flooring installation, tiles, hardwood, laminate and hardwood flooring refinishing
Drywall installation and repair and taping services including stucco removal
Demolition services
Framing
General contracting services.
Please note our trade's people are based on 3 categories, Jr/Mid and Senior trades. Please call and ask for more details.
Perfect Painter can do all of your Handyman jobs. We specialize in those small & medium jobs that regular contractors find too small to tackle. We believe in full day Handyman services with no restrictions so we can make the process simple and clean. Thinking of adding just a backsplash to your kitchen to upgrading that light fixture, or maybe it's a honey-do list that's been sitting there for weeks, months, and even years?
Our ability to provide our customers a flat rate price for a full day of services without a complicated pricing model or the fact that you have to provide a list in advance is not the way we work. At Perfect Handyman we provide you a skilled craftsman for the full day to get all those small jobs done.
Please note some work requires 2 people on site and some jobs like back-splashes, tile work and drywall work will take more than 1 day due to dry time.
Service Area for our Handyman Services is as follows
Aurora Handyman, Bramalea Handyman, Brampton Handyman, Bolton Handyman, Burlington Handyman, Caledon Handyman, Etobicoke Handyman, Georgetown Handyman, King City Handyman, Milton Handyman, Mississauga Handyman, Markham Handyman Nobleton Handyman, Newmarket Handyman, North York Handyman, Oakville Handyman, Richmond Hill Handyman, Scarbourgh Handyman, Unionville Handyman, Woodbridge Handyman, Vaughan Handyman