A fresh coat of paint is an inexpensive and easy way to remodel a room. We are here to help you through this process with our skills and expertise in painting and colour consulting.
Colour can change the atmosphere of a room in many ways. Colour creates a mood, disguises flaws, and creates illusions. Projecting these ideas from your mind map into reality can be easily done with Perfect Painters painting company. If you didn't already know it, interior painting isn't limited to just the walls. With a little imagination ceilings, doors and trim can rejuvenate any space.
The Benefits Of A Fresh Coat Of Paint
You should never underestimate the power of a new coat of paint. A new coat of paint is the most inexpensive remodel for your home that will have it looking revitalized and give you a more positive outlook on your home. Once the paint is completely applied by your painting contractors your walls will look better than they have in years. Painting also increases the real estate value of your home as it is a main factor in the evaluation of your assets. Besides the aesthetic appeal to painting your interior surfaces, a new paint job protects surfaces and minimizes dust and dirt. The paint acts as a shield to cover up normal wear and tear. Materials like drywall and plaster absorb moisture over time. Sanding down the surface, which is a must when repainting your interior walls, helps rid the walls of a small layer of damage and the new layer of paint acts as a sealant to slow down the process of degradation that happens naturally in all environments. Since a new coat of paint is smoother than its aged counterpart, its acts as a repellant for dust, dirt and allergens on the walls.
Colours Has A Psychological Value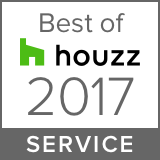 Choosing colours for the rooms in your home is a direct reflection of your personality. Certain colours can enhance and detract from the mood of the living space. They can affect your mood and even change the feel and size of the area. The trick is to blend the colours you like into a pleasing combination. Selecting colours is not difficult if you equip yourself with some basic information about colour and its effects. Keeping in mind that each colour has a psychological value; for example, red's raise the rooms energy making it best for the living room, yellow insinuates a welcoming environment and can make a room appear larger making it a great choice for kitchens and small spaces while blues and greens are representative of calmness and stress relief. What mood do you want to create? Choosing wisely and matching every room's colours to your taste and room purpose will ultimately give you the feeling of peace and harmony.
Amazing Service For A Great Price!
As part of our numerous services, Perfect Painters is happy to provide a wide range of interior painting options for your home. Because we are willing to go the extra mile to ensure your satisfaction with our work, we are the company that can provide quality interior painting in Toronto and the GTA for your home. Most importantly, we are an environmentally sound company and we only use eco-friendly low VOC paints that is optimal for environmental stability as well as for your general health.
Since we are proud of the great customer service we consistently provide, as demonstrated by the positive reviews available online, we will ensure that your experience with us is a pleasant one. We are equally very careful when it comes to the workers we take on, hiring only the most qualified contractors to ensure there aren't any issues when it comes to painting the interior of your house. Our prices are affordable but this certainly will not limit the quality you should expect from us.
Perfection Is Key For Us
As part of our interior painting services, we are also happy to provide interior ceiling painting, drywall repair, faux finishes, wall painting, woodwork painting or staining, spray painting and drywall repairs and installation to ensure that the inside of your home will be the best it has ever looked. You can be assured that Perfect Painters will not only do the job right the first time around, but you can count on us for any other tasks relating to interior painting in Toronto and nearby locations. As part of the expectations you should have for your interior painting needs, we will respect your home and ensure none of your possessions, including your furniture or belongings will be damaged. Our team will equally seal and fill cracks that exist, provide repair for minor damage and appropriately prime your walls to ensure the quality is maintained.  Once the job is done, you can rest assured that the floors will be swept clean and everything will be returned to the right place, giving you the impression that nothing at all has changed in your home, with the exception of a vibrant new color on the walls. When we finish our high-quality durable paint job in a timely fashion, you get the final say. We want all of our customers to do a walk through in order to ensure complete and total happiness with our work.
Professional Consulting
The help we aim to provide for your painting needs moreover is wide ranging. This is why we are equally happy to provide professional color consultation to ensure that you pick the ideal color scheme and finishes for your home. That way, you can be sure your family room, bathroom, kitchen or bedroom will appropriately look the part. Having the inside of your home painted the right way can certainly make the difference between owning a dull living space versus owning an inspirational one.
This Is What We Do For A Living
Transforming the inside of your home might seem like a tremendous chore, but when the task is placed in the right hands, the astounding transformation will seem like a walk in the park. It doesn't matter where you live, Perfect Painters will provide the best work for interior painting in Mississauga and the GTA. Contact us today to set-up an appointment.