Perfect Painter is a Full Renovation Company in Toronto
Perfect Painter has a Team of 20 Professional Painters and 13 Carpenters on Staff. We take tremendous Pride in only hiring the best painters and carpenters possible.
We are Toronto's top Full Service Renovations Company for one reason and one reason only. Great Work. We have been providing customers with one single contact to find reliable, professional quality Renovation Services, and we are a Licenced Contractor. We can take care of your new kitchens, bathrooms, basements, interiors, exteriors needs and more! Perfect Painter is fully licensed in Toronto and the GTA, insured and experienced in the renovations industry as well as W.S.I.B compliant.
Perfect Painter provides Free estimates in the following area's
Bathroom Renovations, Basement Renovations, Kitchen Renovations that are either redone like Cabinet Spraying and or reinstalling a Brand New Kitchen, Built in Cabinetry , Hardwood and Laminate Floor Installations, Hardwood Floor Sanding & Refinishing , Ceramic Floor and Tile Installation, Marble, Slate and Granite, Interior Doors, Trim Installation, Crown Moldings, Custom Carpentry, Framing, Insulation, Drywall installations and Drywall Taping, Staircase Refinishing.
We offer the Following Pre Package Services and each one can be customized to suit your needs.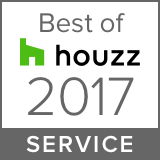 Bathrooms starting at $2495 Packages: Fully installed
Countertop Installation
Complete Flooring: Hardwood, Engineered, Hardwood, Laminate, Tile, Vinyl, Cork
Plumbing and Electrical
Demolition
Caulking
Up To 40 Square Ft.
Kitchens starting at $4995 Packages: Fully Installed
Kitchen Reinstalling and Kitchen Re-facing or Cabinet Spraying
Countertops, Accent Walls, lighting and switches
Carpentry, and Cabinetry
Removal and demolition
Back-splashes and Tile Installation
Flooring Installation of any surface.
Plumbing and Electrical
Basements starting at $9999
Basement lighting installation
Carpentry, Flooring, Baseboard trim
Duct work, Electrical and Plumbing
Basement Ceilings
Basement Staircases
Framing Baseboard Walls, Dry Wall and Dry Wall repairs
Basement Storage, Basement Built-ins
Basement Windows
Mold Inspection
Basement water damage
Licenced Contractor, Toronto Mississauga and the GTA